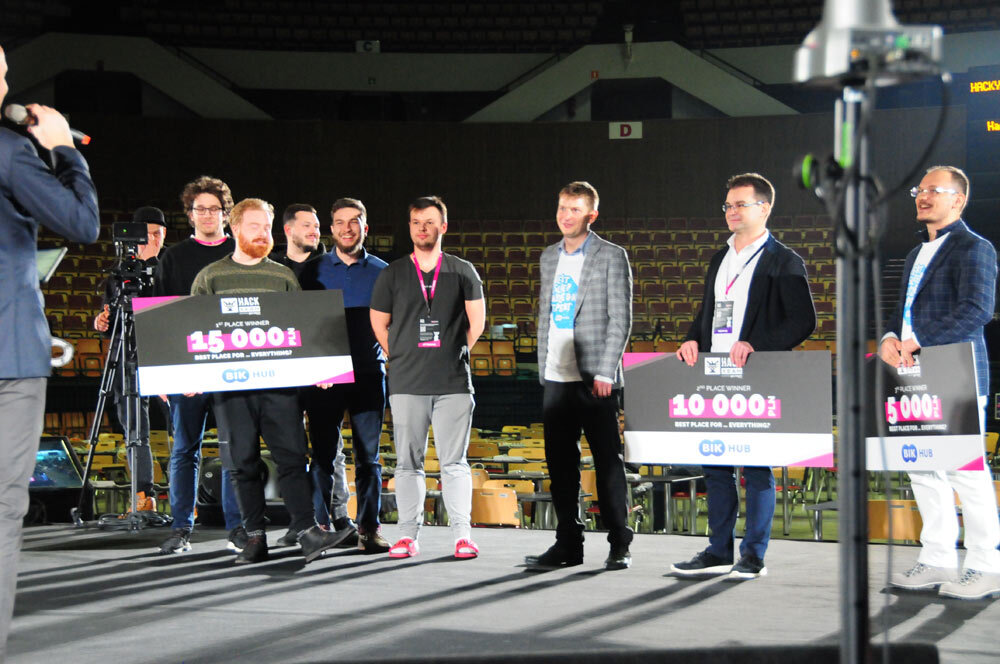 The atmosphere from Spodek will stay with us for a long time. We awarded 3 teams that took up our challenge: "Best place for ... everything".

Here they are:

1st place - Wesołe Gradienty Team - for a complete solution of an application for location analysis best applying BIK Open API concept and using AI and VR
2nd place - Rośliniary Team - for an application that perfectly matches customer expectations and presents scoring algorithm in a very transparent and comprehensive way. This the team was awarded a special award by our partner - Microsoft - a business model ideation session using the design thinking method, which will be conducted by Joanna Molik from Microsoft
3rd place - JanuszZgaśTelewizor Team - for the effective use of BIK OpenAPI and smart concept of location data monetization

We would like to thank the organizers of HackYeah, our mentors and jurors:
and the great BIK's crew - Mariusz Cholewa, Agnieszka Szopa-Maziukiewicz, Paweł Żurek, Andrzej Zduńczyk, Piotr Wojewnik, Paweł Szarkowski and Katarzyna Krzyśpiak.

It was an unforgettable and fruitful weekend.